You can donate to 40 Days for Life through Paypal (you don't need a Paypal account to make a payment in Paypal) or you can send a bank transfer to us. Please note our bank details below.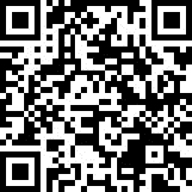 Dear donor!
For donations up to €300 per year, this simplified proof of donation serves as a donation receipt in conjunction with the account statement, the booking confirmation, the transfer or the deposit slip.
Recipient:
Coalition for Life International gGmbH

Bank details:
Donation account IBAN:  DE79 5109 0000 0077 0422 02 / BIC: WIBADE5W
Type of donation: cash grant
Compliance with the statutory requirements according to §§ 51, 59, 60 and 61 AO was determined by the tax office Frankfurt am Main III, Tax No. 45 255 19609 by decision of December 20th, 2022 according to § 60a AO. According to our statutes, we promote religion.
We hereby confirm that the donation will only be used to promote religion through public vigils and standing for our values, defending the most vulnerable ones' right to live.